Superstition Springs Center Concert Series
April 1, 2023 through April 29, 2023
|

Outdoor Amphitheater between The Cheesecake Factory, Dillard's and T.J.Maxx
---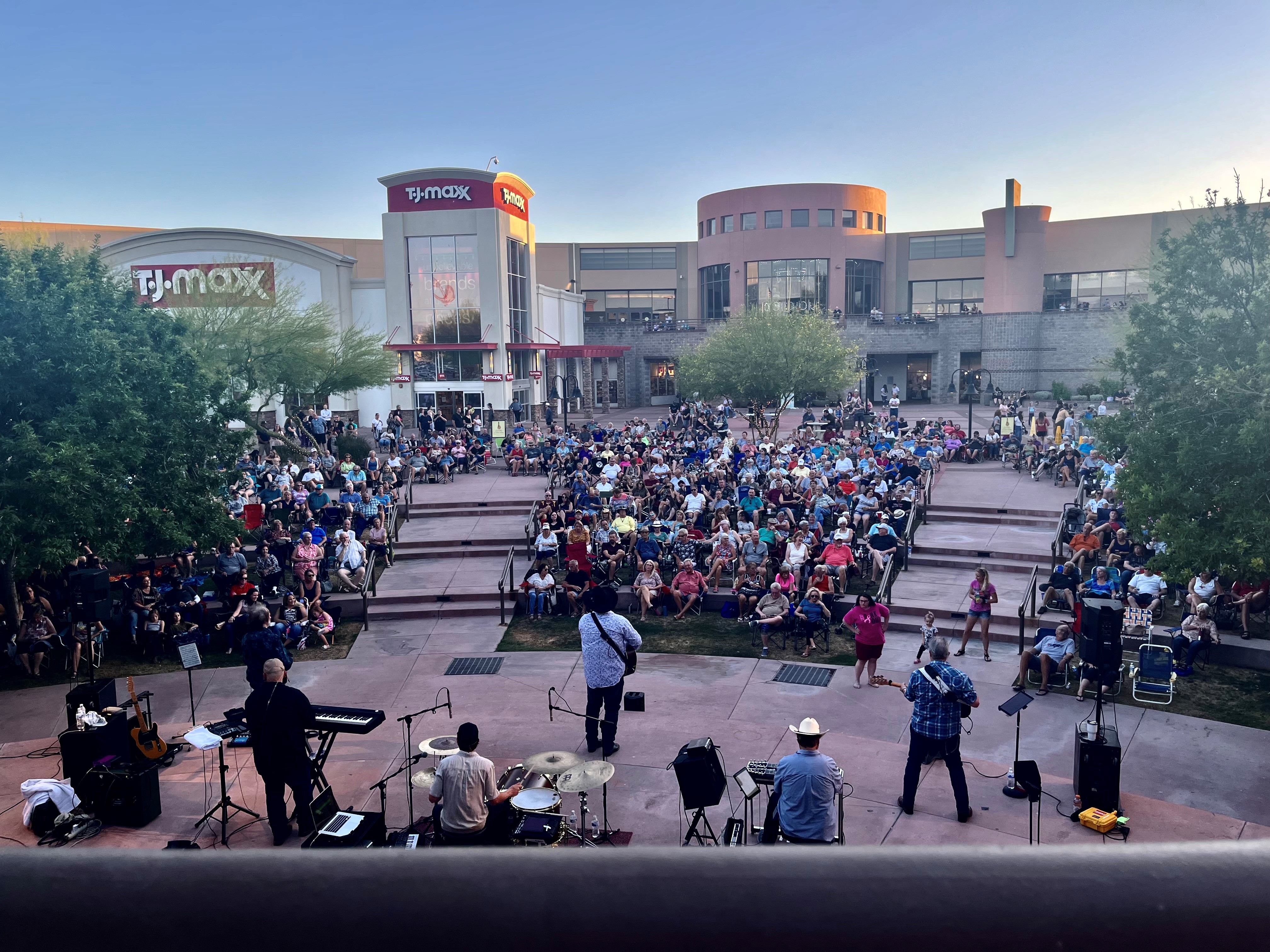 Our 2023 Spring Concert Series will kick-off on Saturday, April 1, 2023 and it's FREE to attend!
Concerts take place every Saturday in April from 6-8 p.m. in our outdoor amphitheater located between TJMaxx and Cheesecake Factory.
There will also be a FREE Kids' Zone - with different family friendly activities for each concert series. See below for more details!
Grab your blankets, chairs and a snack from the food court and ENJOY!*
BAND LINE-UP*

April 1
Desert Dixie
Country Rock
KIDS ZONE: Putt Putt Golf
April 8
Vinyl Station
Top 40 Soft Rock from the Decades
KIDS ZONE: Face Painting
April 15
Georgia Chrome
Country/Rock/Top 40
KIDS ZONE: Bubbles
April 22
Brian Kabala
Classics through the Decades/R&B/Soul
KIDS ZONE: Balloon Animals
April 29
Candle in the Wind
Elton John Tribute
KIDS ZONE: Bubbles
*Schedule is subject to change. No outside food and drink besides water. Please support our food court tenants!
Fun Box Bounce Park
Now through April 2, 2023
FunBox, a multi-zone Bounce Park features so many attractions and areas for the family to discover a...
Totally Tuesday's - Discount Day!
Ongoing
Our retailers are offering special discounts to YOU on Tuesday's. $3 Carousel Rides (orig. prize ...