Now through December 31, 2020
|

Superstition Springs Center
---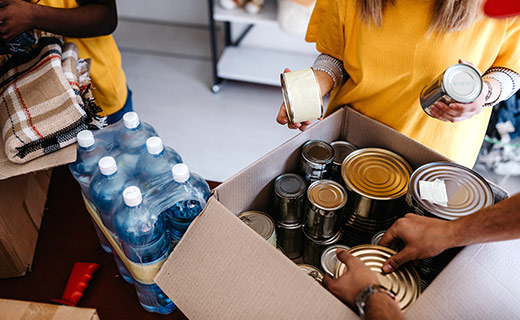 Help us in supporting our local community food banks from coast-to-coast. We've partnered with United Food Bank to collect monetary donations on their behalf.
Donating is easy: give.unitedfoodbank.org/SuperstitionMall
Make sure you share with your family and friends!
More Information about United Food Bank
United Food Bank is a 501(c)(3) nonprofit organization that has been providing hunger relief to people in need in the East Valley and eastern Arizona for more than 35 years. We collect, acquire, store and distribute food and related commodities to more than 220 partner agencies that serve more than 228,000 people in need across more than 19,500 square miles.
In 2019, United Food Bank distributed almost 24 million pounds of food providing nearly 19.5 million meals to our neighbors in need. In response to the economic impact of COVID-19, the food bank projects it will distribute nearly 25 million pound of food (30 million meals) this year.
See all participating properties
Photography Event
Now through October 31, 2020 | JCPenney Portrait Studio
Join our spooky Halloween photography event on October 25-31, 2020 . All superheroes, artists, dinos...
Mesa Fire and Medical Department Immunization Clinic
November 11, 2020
Mesa Fire and Medical Department will provide free immunization services to eligible children from b...