OPEN STORES, TAKEOUT DINING & CURBSIDE PICKUP*
---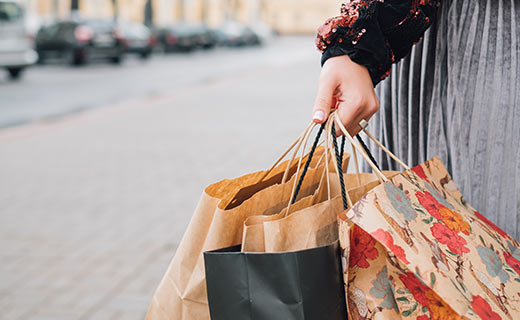 CENTER HOURS: Monday - Saturday: 11am - 7pm. Sunday: 12pm (noon) - 6pm.
We continue to promote a healthy shopping environment for our guests and employees through intensified cleaning procedures and proper social distancing signs. We've missed you and look forward to seeing you again soon! More details on our cleaning procedures available HERE.
Some stores have additional safety protocols in place; please contact the store directly for guidelines.
Retailers Offering In-Person Shopping
ABR Creations
Action Hero Studios
All Mobile Matters
All On Target
Amy's Hallmark
Ashley Furniture
AZ Custom Tees
AZ Diamond Center
Baths for Less
Beds Direct
Beyond the Garden
Black Cat Dance
Brow Art23
Buckle
Burlington
Celltech
Charlotte Russe
Claire's
Custom Alterations
Cutting Edge
Dillard's
Down East Basics
Earl of Diamonds
Famous Footwear
Fast Fix Jewelry & Watch Repair
Finish Line
Fit Body Weight Loss
Fletcher Music Centers
Footlocker
Fruitilicious
Fun Rides
Fuzziwigs Candy Factory
Game Changer Barber Shop
Gem and Bead Mall
GNC Live Well
Half Price Books
Handmade Creations Marketplace
Helzberg Diamonds
Henna Shoppe
Hollister Co.
Hot Topic
Icing
JACS Figure on Fit
JC Wings
JCPenney
Journeys
Just Sports
Karma
Kay Jewelers
Kenneth Schilling Art Gallery
King Snacks
K-Momo
Lenscrafters
Macy's
Mattress Firm
Merle Norman
Nature's Nest
Oak Arizona Wall Beds
Perfume Gallery
Perfumes
Q
Quality Jewelry Plus
Quite a Unique Boutique
Ross Dress for Less
rue21
Semper Fi Heating and Cooling
Sephora inside JCPenney
Shoe Dept. Encore
Sleep Number
Speedy Airbrush & Diecast
Spencer Gifts
Sports Nation
Sunglass Hut
T-Mobile (UL)
T.J.Maxx
The Play Factory
Tie One On
Tilly's
Torrid
Ulta Beauty
US Fashion
Vans
Visionworks
Wigs Amor
Winstead Candy Company
Zumiez
Dine-In Restaurants
Applebee's
Boba Tea Company
Chick-fil-A
Cinnabon
The Cheesecake Factory
Dairy Queen/Orange Julius
Ha!Banero Mexican Food
Olive Garden
Panda Express
Sbarro
The Green Bar
Wetzel's Pretzels
TAKEOUT DINING / CURBSIDE PICKUP:
Need Something Now? Pull up. Pop your trunk. Leave with your purchases!
Curbside Pickup is now available daily for select retailers and restaurants. Contact the store directly to find out merchandise availability, payment options, pickup location and to place an order.
Please remember to stay in your vehicle while you wait for your package.
Location: Parking Lot between The Cheesecake Factory and T.J.Maxx.
Please contact the following retailers and restaurants for availability and menu:
Takeout Restaurants
Retail
*Subject to change