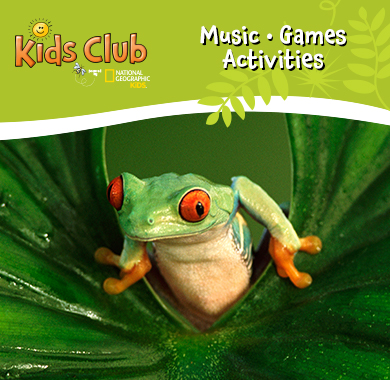 Kids Club: Powered by Nat Geo Kids
September 20, 2018 10:00 AM - 10:45 AM
Free, fun & educational games and activities for kids! The Superstition Springs Center Kids Club is a great opportunity for your child to learn in a fun, interactive setting. We've teamed up with National Geographic Kids to create activities and games that focus on discovery through play.
Kids Club is hosted by Persephone and Dewper the Prairie Dog every Thursday from 10-10:45 a.m.
*Kids Club will be held in the Outdoor Amphitheater March 8,15,22,19. The Easter Bunny will be a special guest! Visit the Easter Bunny in JCPenney Court March 8-31 for photos and a FREE gift!
March Schedule
March 8*
The three-toed sloth is very, very slow. It eats leaves, plants and fruit. Did you know it sleeps up to 20 hours a day!
March 15*
The Amazon rainforest in South America is millions of years old and is 4,000 miles long. Get ready to sing an Amazon River song.
March 22*
The Amazonian Horned Frog likes to hide under leaves and great big logs. They are tan or green in color which makes them hard to be seen in the rainforest.
March 29*
Happy Easter! It's time to hippity-hop and sing along to Bunny songs. Plus, learn about the different mammals that live in the rainforest.
Visit www.mallkidsclub.com/superstitionsprings for more details.