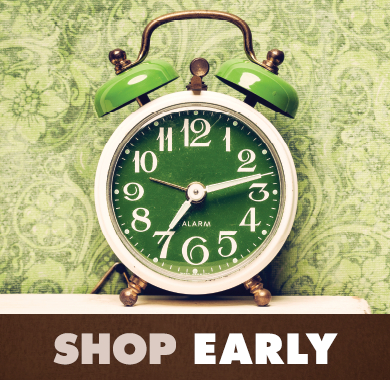 Shop Early or Late: Deals & Offers
November 23, 2017 through November 24, 2017
Shop early or shop late. Mall doors open at 4 p.m.!
Superstition Springs Center stores will be open on Thanksgiving Day, Thursday, November 23, 2017 from 6 p.m.-Midnight and on Black Friday, November 24, 2017 from 6 a.m.-10 p.m. Department stores, restaurant and discount movie theater hours may vary.
JCPenney kicks off the holiday season by opening at 2 p.m. and Macy's opens at 5 p.m. on Thanksgiving Day!
There will be amazing entertainment including music provided by EVIT's Radio Station, 90.7 FM The Pulse, giveaways and more!