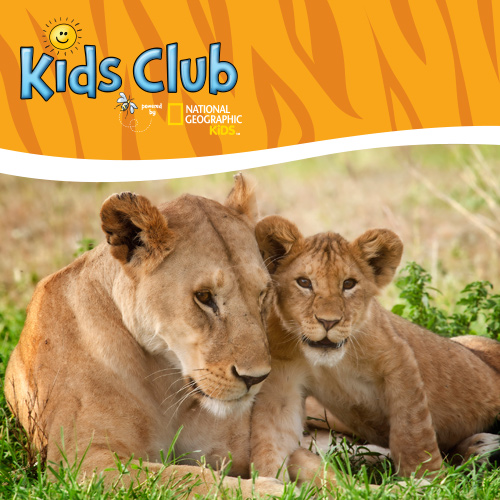 Kids Club: Powered by Nat Geo Kids
October 13, 2016 10:00 AM - 11:00 AM
Free, fun & educational games and activities for kids! The Superstition Springs Center Kids Club is a great opportunity for your child to learn in a fun, interactive setting. We've teamed up with National Geographic Kids to create activities and games that focus on discovery through play.
Kids Club is hosted by Persephone and Dewper the Prairie Dog every Thursday from 10-11 a.m. through October 27, 2016 in JCPenney Court.
September Show Schedule
September 1
Join Persephone and Dewper for an imaginary voyage under the sea. Many underwater creatures disguise themselves to survive. Some even look like a tree.
September 8
Today, you'll learn about the life cycle of the ocean. We'll talk about fish, plants and why the water is always in motion.
September 15
Stonefish, frogfish, rainbow fish too! These fish are very unique and today, you'll learn what they do.
September 22
Persephone and Dewper love to fish at the Kids Club creek. Do you think they'll catch something really neat? Kids Grins Pediatric Dentistry will share information for clean and healthy mouths throughout your child's many milestones.
September 29
Let's learn about sea creatures that live in a shell. Do you know who they are? Can you tell?
October Show Schedule
October 6
The sounds of the ocean are never a bore. You can listen to the waves, seagulls, ships and much more.
October 13
Today, we'll go on an ocean adventure and see what we can find. Some sea creatures are very gently, while others are not so kind.
October 20
There's more to an octopus than many feet. Did you know they can change colors, shapes and even squirt ink!
October 27
Join us in the Outdoor Amphitheater for our Halloween show! Let's celebrate by dressing up and learn about sea creatures who disguise themselves too.
Kids Club takes a break for the holiday season beginning November 2016 and returns February 2, 2017 in JCPenney Court.
Visit www.mallkidsclub.com/superstitionsprings for more details.